NUMBER NINE 1995 :ANOTHER NUMBER
I REALLY WANTED TO BE APART OF THIS VIDEO , BUT FOR SOME REASON GREGG
WAS REALLY AGANST ME AND ANY OF THE FOOTAGE I SUBMITTED AND WOULDN'T
LET ME EDITED ANYTHING ? I STILL DON'T KNOW WHY .
I WORKED HERE FOR ABOUT 3 YEARS . THEN I GOT THE BOOT AFTER TAKING THE
TEAM TO TAMPA AM, FOR NOT CHECKING IN WITH HQ TO TELL THEM WHAT WAS GOING ON IN FLORIDA .
I WAS KINDED OF A TEAM MANGER . I THINK ?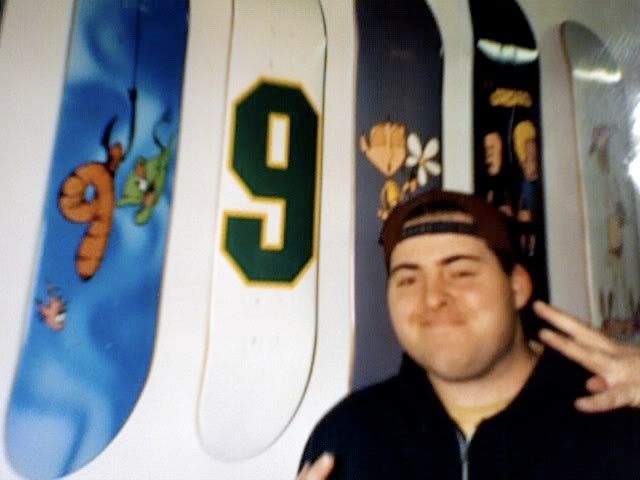 I REALLY LIKED THIS JOB . I WOULD PUT IT AT THE TOP OF MY LIST OF JOBS
I LIKED , I HELP PUT THIS TEAM TOGETHER
AND WITH THE GRAPHIC AND ACTUALLY PRESSED , DRILL AND SANDED BOARDS
FOR THEM . IT WAS FUN WHILE IT LASTED .
WALTER HASIM
WAS ONE OF THE
SMOOTHEST KIDS ON THE TEAM,
SWITCH EVERYTHING . I GET RANDOM CALLS FROM HIM LIKE ONE OR TWO A YEAR.
ASKING ME IF I HAVE ANY WEED ? AND TELLING ME WHOS THE NEW BEST
SKATEBOARDER IS AND THAT I SHOULD PUT THEM ON HAZEL , I ENJOY THE CALLS
, THEY LEAVE A SMILE ON MY FACE EVERY TIME .
CHRIS STEINZ
CLAME TO FAME WAS
BEATING REGGIE BARNS IN A FREESTYLE CONTEST AT THE BANKS. WHAT YEAR I
HAVEN'T A CLUE , BUT IT WAS AT THE BANKS . HE COULD ALSO THROW HIS
BOARD INTO A CRAZY TAIL SPIN FLIP THING AND LAND TO PRIMO EVERY TIME
IT WAS SICK LOOKING.
CHRIS WAS AWESOME HE HAD A WHOLE ROOM IN HIS HOUSE DECK OUT LIKE IT
WAS THE BRADY BUNCH LIVING ROOM, WE WERE NEVER ALOUD IN THERE BUT I
DID SEE IT . CHRIS DISAPPEAR AND I HAVEN'T SEEN HIM SINCE THE NUMBER
NINE DAYS .WELL NOT UP UNTILL THE MANNY MADNESS THIS YEAR AT THE
LES
PARK IN MANHATTAN , IT WASN'T
THAT GREAT OF A REUNION HE SAID WHATS UP I SAID WHATS UP AND THATS
ABOUT IT .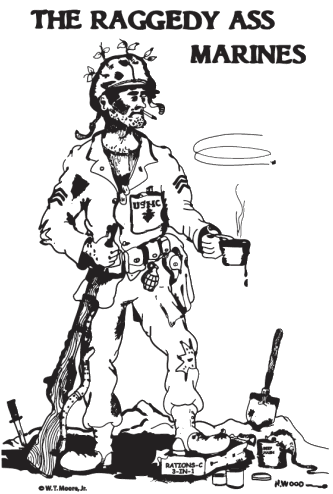 TOM FEENEY
WELL I NEVER REALLY
DUG THE KID , JUST ONE OF THOSES THING WERE WE DIDN'T REALLY HATE EACH
OTHER . WE JUST DIDN'T CLICK AS FRIENDS . I SAW HIM ONE NIGHT IN THE
LATE 90'S BREAK DANCING AT SOME OLD MAN BAR IT WAS WERID ,
HE QUIT SKATING BOARDING AFTER
MATT
BELL
THREATEN HIS LIFE AND BROKE HIS BOARD IN TWO AND TOLD HIM
NEVER TO SKATE AGAIN ! SOMETHING LIKE THAT . I HEARD THERES FOOTAGE OF
THIS INCIDENT ! AM STILL LOOKING FOR IT . TOM JOIN THE MARINES AND
COULD PROBLY KILL

MATT
THESES DAYS WITH SOME DEATH GRIP HE LEARN IN BOOT CAMP .

GREGG CHAPMAN
THE HEAD IN
CHARGE OR WAS HE ? WE ALL JUST DID WHAT EVER WE WERE GOING TO DO
ANYWAY , I THINK GREGG HATED THAT ABOUT US , BUT IT WAS HIS TEAM AND
THE GUYS ALL DID THERE JOB UPPING HIS COMPANY , I THINK THEY DID A
PRETTY GOOD JOB OF GETTING THE NAME OUT ,
GREGG OWNS
CHAPMAN SKATEBOARDS
YEAH THATS RIGHT NOW THIS IS REALLY A BOARD COMPANY THAT THE OWNER
REALLY SKATES . GREGGS BEEN IN 411 ALSO SKATING WITH
CHRIS SENN
RIPPING UP SOME PARK ,
HE IS THE MAIN BOARD MANUFACTURE OF THE EAST COAST . AND HE BEEN
DOING IT FOR A PRETTY LONG TIME NOW .
I HAVE STORYS ABOUT HIM , BUT HE HAS KIDS THESES DAYS AND IS TRYING TO
KEEP A CLEAN REP SO WITH RESPECT TO HIM , I AM NOT TALKING ..
SCOTT SUTHERLAND
WELL BACK THEN
HE WAS LIKE A GHOST , EVEN THIS VIDEO PART WAS A HARD TASK TO MAKE ,
HE DIDN'T EVEN FLIM FOR IT, IT WAS PEICE TOGETHER FROM RANDOM CLIPS
THAT PEOPLE HAD OF HIM LAYING AROUND ,
SCOTT HAD A PRO BOARD BACK THEN ALSO . IT WAS FELIX THE CAT HOLDING
A BOMB WITH THE TWIN TOWERS COMING OUT THE TOP OF A TURBIN THAT FELIX
WAS WEARIN , TALK ABOUT FOUR-SHOWING !! A SCOTT STORY ! WELL YOU'LL
SEE THE SWITCH HEEL OVER THE WALL AND THE BIGGEST BIG SPIN EVER ON THE
SMALL BANKS IN THIS PART . SCOTT DID THIS AFTER NOT SKATING FOR LIKE 5
MONTHS. GREGG ASKED ME AND FRANK TO GET HIM OUT TO SKATE SO WE FINALLY
GOT HIM AND TOOK HIM TO THE BANKS . HE DID THESE TWO TRICKS AND ENDED
UP IN 411 # 9 ,
411 WAS THE SHIT
BACK THEN
,
SCOTT BACK ON THE BOARD THESES DAY AND HE ALWAYS AT MY HOUSE CHILLING
WE GO SKATING ALOT . HE ALSO HAS A FULL PART COMING OUT IN
THE NEW HAZEL VIDEO " RATED GNAR
"
I CAN'T WAIT IT'S GOING TO BE DOPE .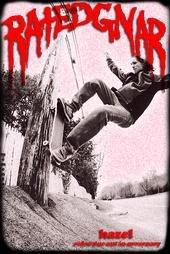 FRANK GREWER
YOU ALL KNOW
FRANKS WHOLE DEAL , HE
KICK-FLIP
WALENBURG
BECAME A PRO SKATE BOARDER AND LIVES IN S.F , I GREW UP
WITH THIS KID BEFORE WE EVEN SKATED HE WAS A CRAZY , HE THINKS AM
CRAZY , I THINK WERE BOUTH CRAZY , HE CALLS ME WHEN THE MOON IS FULL
TO SEE IF AM OFF MY ROCKER , WE HAVE THE SAME BIRTH DATE SO HE'S INTO
THE BIRTH SIGN THING , SO WHEN HE FEELING ON EDGE HE THINKS I AM ALSO
,
YOUR
A WERIDO FRANK
. MUCH LOVE , HE'S PRETTY MUCH LIKE MY BROTHER.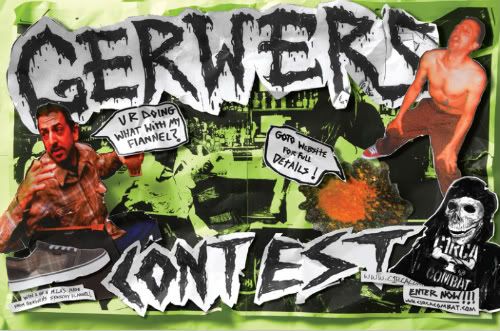 KEVIN CANDELA
WELL WHAT CAN I
SAY HE'S IS DEFINITELY ONE OF A KIND , I CAN'T EXPLAIN HIM BUT HE'S
AWESOME , HE JUST MOVED TO OHIO , I KNOW HE'S BORD OUT THERE JUST BY
THE EMAILS HE'S BEEN SENDING ME . HE DIDN'T WANT TO SKATE TO MIDNIGHT
OIL JUST TO LET YOU KNOW THAT , GREGG PICKED HIS SONG , I THINK HE
WANTED A CURE SONG OR SLAYER WHAT
A
FLIP FLOP OF TASTE THE KID HAS
, THATS THE BEST WAY I COULD
DESCRIBE HIM .
RAY WONG
, THE TOKEN CITY KID
,EVERY TEAM NEEDED ONE . RAYS ACTUALLY ONE OF THE KIDS THAT AWALYS
BEEN SUPER COOL TO ME , I REMEMBER HIM MAKING A COMMENT ABOUT BRETTS
PART BEING ALL PARK FOOTY AT A PRIVATE VIEWING BEFORE THE RELEASE , I
LOOKED AT HIM AND SAID WAIT UNTILL YOU SEE YOUR PART .
PARK FOOTY IS FOR AFTER CREDITS AND BOUNS STUFF. IT SHOULDN'T BE IN
ANY PARTS , UNLESS IT'S SOMETHING REALLY SICK .THATS JUST MY OPINON!
DO WHAT YOU WANT.
.
JOHN OSWALD . you know that quite kid that keeps to him.
self . then one day you find out he a maniac
thats john . i won't wright anything thing about him ,
because he sends me text messages telling me he going to kill me
FREE AGENTS ? I NEVER UNDERSTOOD WHY HE CALL THE FREIND SECTION THAT NOT EVERYONE
IS LOOKING TO BE SPONSORED .