THIS WAS A PLACE WERE ME AND MY FRIENDS MIKE AND MAT WOULD GO SKATE BACK IN 85 .
IT WAS ARE SPOT ! IT HAD CURBS AND MANNY PADS HILLS THERE WAS A SIX STEP WITH HUBBAS , IT WAS OUR EMB before WE knew about EMB .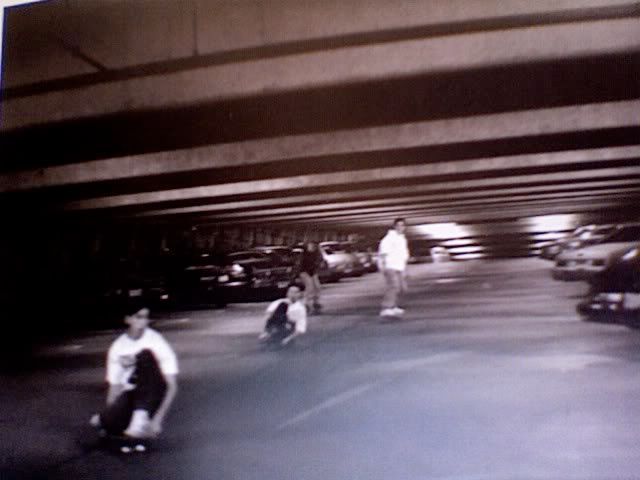 AND THERE IT WAS THIS GIANT WAX OWL CANDLE CHRIS SACCO STOLE FROM HIS MOTHER . I USED IT TO WAX THE SHIT OUT OF T.O.B AND IT ALL STARTED FROM THERE . THE WAX OWL CURBS WERE A HIT . NEXT THING WE KNEW KIDS FROM ALL OVER WERE SKATING OUR GARAGE , I'VE MEET MANY NEW SKATE FRIENDS . THERE SUCH A NEIL MORGAN . HE WAS A TOTAL DICK AT FIRST . BUT WE ENDED UP BEING FRIENDS AND DRINKING BUDDYS ... THEN THE NEW YOUNGER KIDS STARTED SHOWING UP LIKE JOEY SUNGA AND HIS CREW OF MISFITS , AND IT JUST KEPT GOING , I KNEW T.O.B WASN'T GOING TO DIE AS A SKATE SPOT ..
THE TOWN
FINALLY KNOCK IT DOWN BECAUSE THAT SHIT WAS CAVING IN .. IT WAS A GOOD RUN , LET SEE WHAT THEY REPLACE IT WITH ..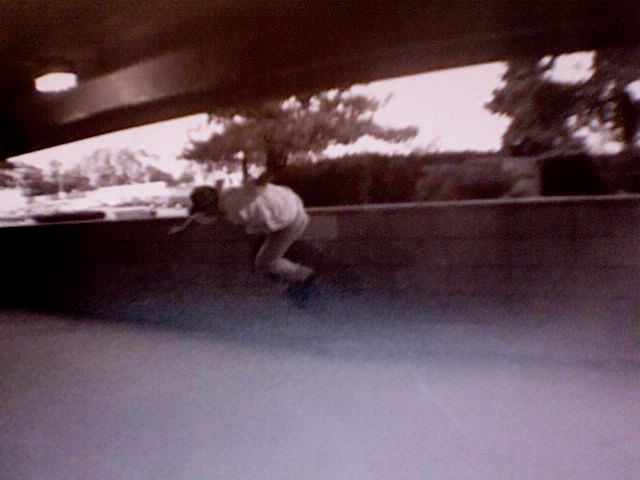 JAY INKPEN SUPER GOOD. I USED TO THINK HE WOULD BE ONE UPPING ME WHEN WE SKATED I DIDN'T LIKE THAT , I WOULD OILLIE THE TENNIS BALL NET HE WOULD HANG A BOARD ON IT AND THEN OILLIE THAT . BUT LOOKING BACK HE WOULD ALWAY BE ON MYSIDE AND TRY TO MAKE ME SKATE BETTER . THANKS JAY SORRY WE LOST YOU TO THE LIMELIGHT PARTY MONSTER DAYS .SKATEBOARDING MISSES YOU ,,he's not dead he just stop skating !!!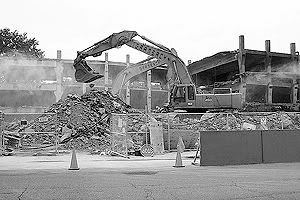 THE DAY JOEY SHOWED UP WITH 55 DUFFY TAT I WAS SIKE I NEED ONE ALSO .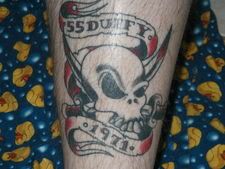 MY TATTOO . IT LOOKS LIKE IT SAIDS " SS DUFFY" I TELL EVERYONE IT'S MY PIRATE SHIP 1971 WAS WHEN IT WAS BUILT ALSO THE SAME YEAR I WAS BORN ..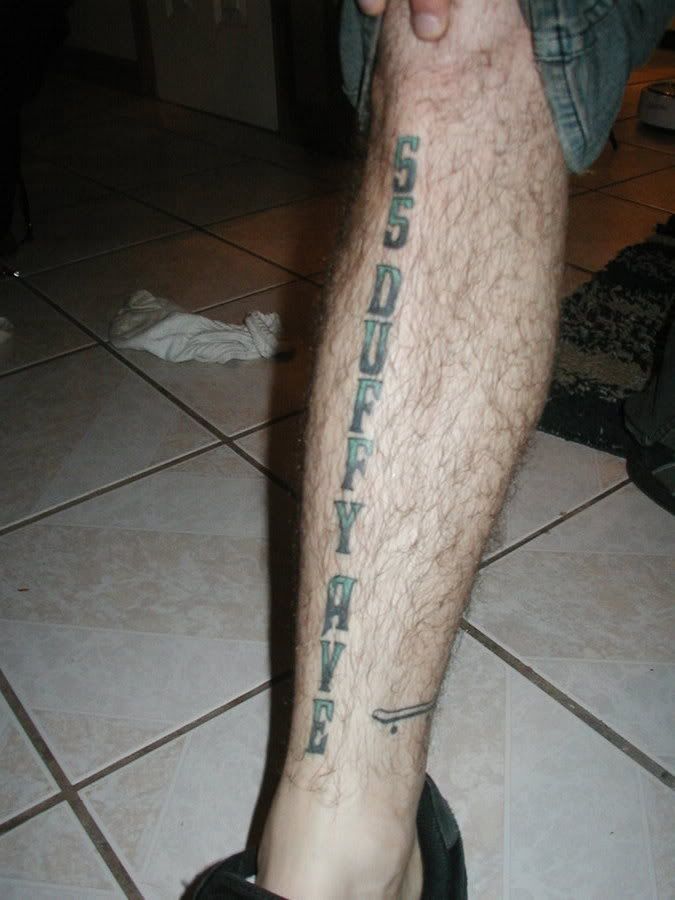 joey leg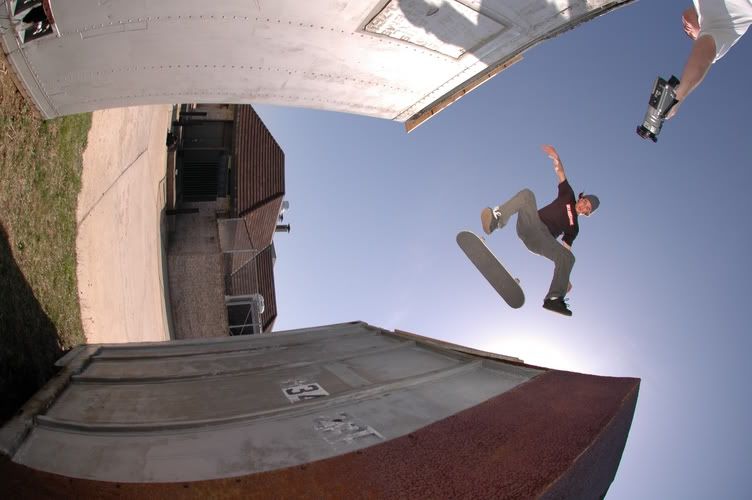 JOEY GOTS THAT FLICK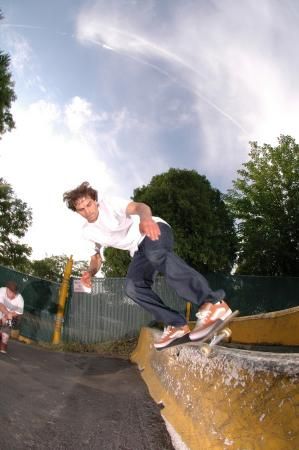 THIS IS DAN FINK THE WALL HE SKATING IS ALSO ON DUFFY DOWN THE BLOCK , THROUGHOUT THE WHOLE STREET THERE WAS SOMETHING TO SKATE BUT THE YEARS ARE NEVER NICE TO LONG ISLAND CONCRETE SHITS MAD RUFF THESES DAY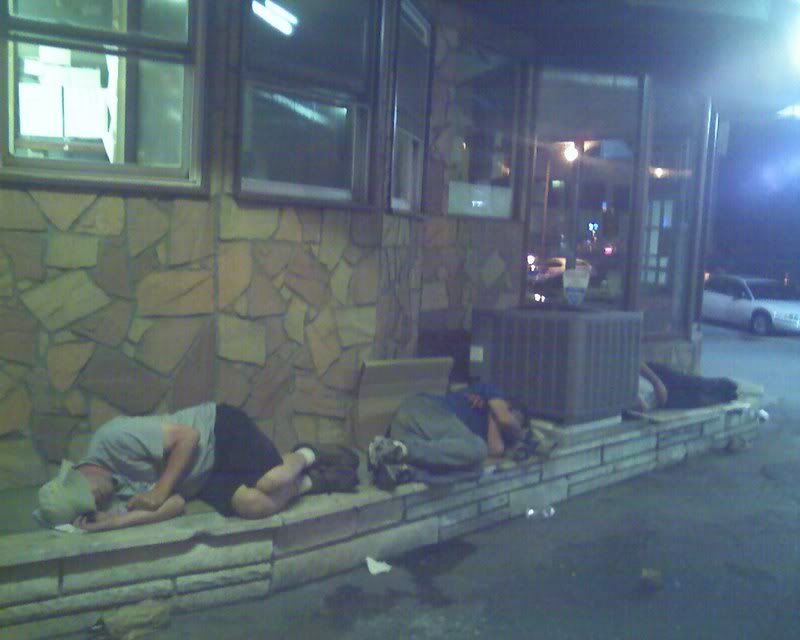 THE PARKING GARAGE IS FOR THE HICKSVILLE TRAIN STATION , THIS IS WERE I WORK THESES ARE THE LOCAL SKIDS. I WENT TO SCHOOL WITH A FEW OF THESES DRUNKS , BUT THERE ALRIGHT THEY KEEP TO THEM SELF MOSTLY AND LOVE SKATING BOARDING AND BECAUSE THEY KNOW ME THEY REALLY DON'T FUCK WITHT HE KIDS THAT SKATEBOARD AROUND THE STATION